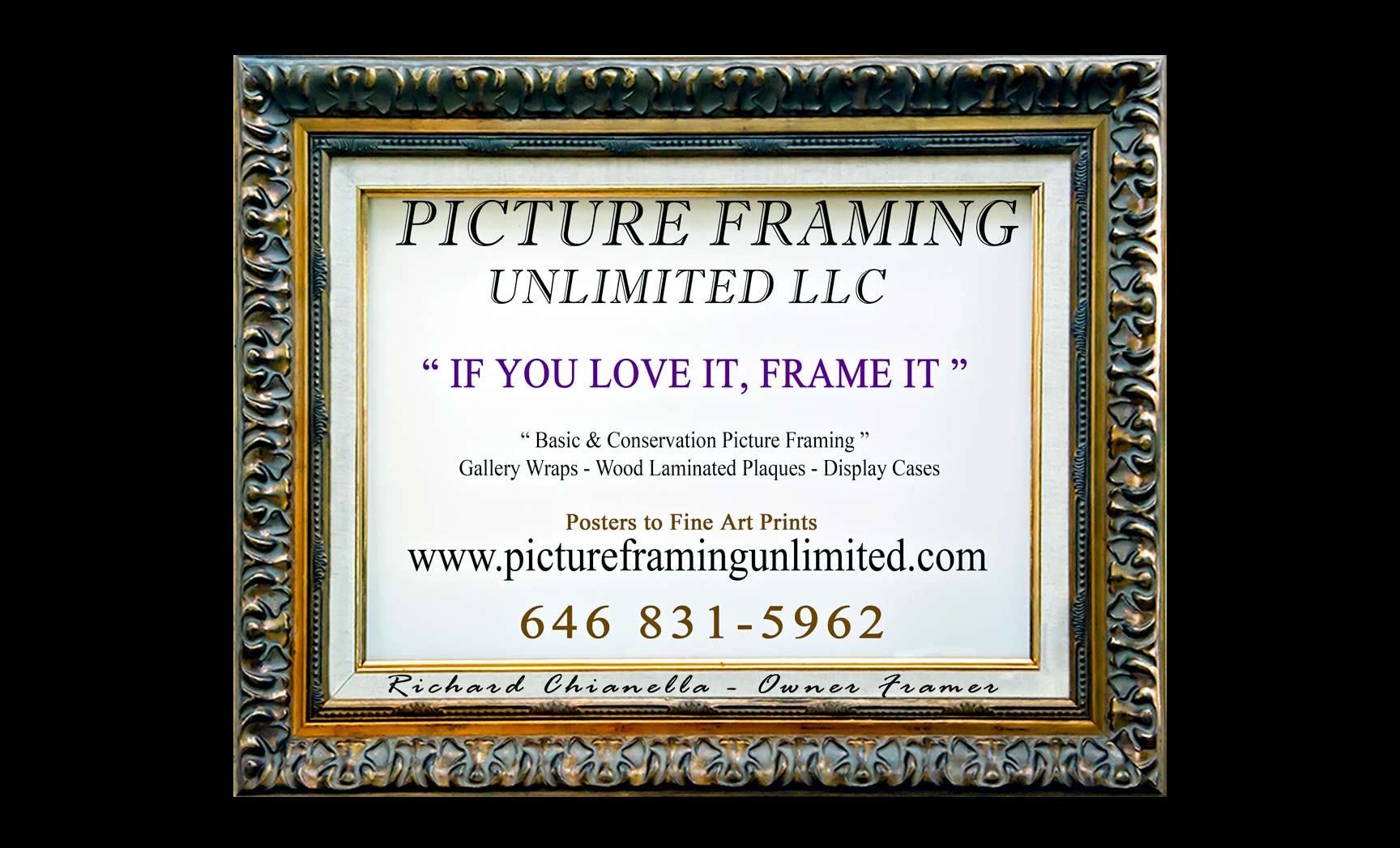 PICTURE FRAMING UNLIMITED LLC
646-831-5962
pictureframingunlimited@hotmail.com
" IF YOU LOVE IT, FRAME IT "
" Custom Picture Framing & Digital Photography Classes "
" Acrylic Pour Paintings on Canvas "
Picture Framing Unlimited LLC can provide you with custom picture framing and digital photography in Rhinebeck ,New York. We also service Dutchess, Ulster, Columbia and Greene County, NY. For more than 16 years, we've been providing superior custom framing services for those searching for the right custom frames.
At Picture Framing Unlimited LLC, we use only the finest materials when creating the best custom frame designs for our clients. While providing you with custom picture framing and digital photography we can show you a large selection of beautiful wood and metal frames in addition to a wide array of matboard. We carry everything from acid free matboard, conservation select matboard, and museum grade rag matboard to fabric matboard, decorative matboard, and suede matboard for those doing custom frame design.
Picture Framing Unlimited LLC can also help you pick out glass while assisting you with custom picture framing and digital photography. We keep regular glass in stock along with non-glare / reflection free and UV conservation protection glass. Additionally, we have regular framing grade and UV plexiglass available for anyone who would like a more conservative approach. We always recommend using lightweight plexiglass as opposed to regular glass for larger pieces of artwork because it makes our custom frames significantly lighter.
Picture Framing Unlimited LLC offers Digital Photography and Adobe Photoshop Classes. Call us at 646-831-5962 today to obtain any of our services. Please check out my Digital Photography Classes Page for all ongoing Classes and pricing.
" Pickup & Delivery of your artwork if needed "
" Infinite Love & Gratitude "
" Please Call Ahead or Schedule an Appointment Today "
646-831-5962
pictureframingunlimited@hotmail.com
Feel free to reach me via this form. I will respond as soon as possible. Thank you!